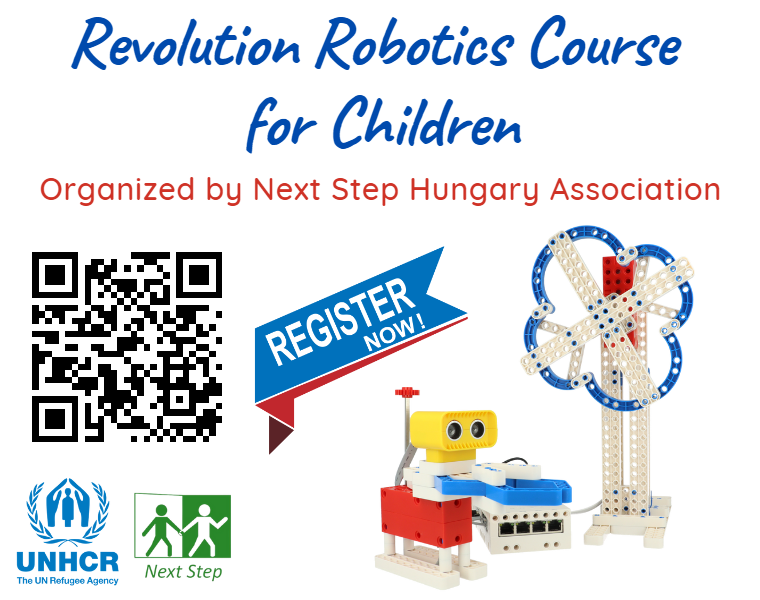 Revolution Robotics courses are back!
Introduce your children to the world of robots!
Next Step Hungary Association would like to invite your children, aged 9-12, to join our Spring 2023 Revolution Robotics Course. This course is designed to teach children how to use coding in robotics through playful and interactive exercises and activities. Robotics and coding enhance children's creativity, problem-solving and computational skills which will empower them to solve real-world problems.
Schedule: 10 weeks: 1 April – 3 June, 2023, Saturdays between 10 AM – 12 PM.
Location: In the 6th district of Budapest (The full address will be sent to you after we have accepted your application).
Language of instruction: English
Registration deadline: Friday, 15 March, 2023 at 11:59 PM.
Please apply using this form.