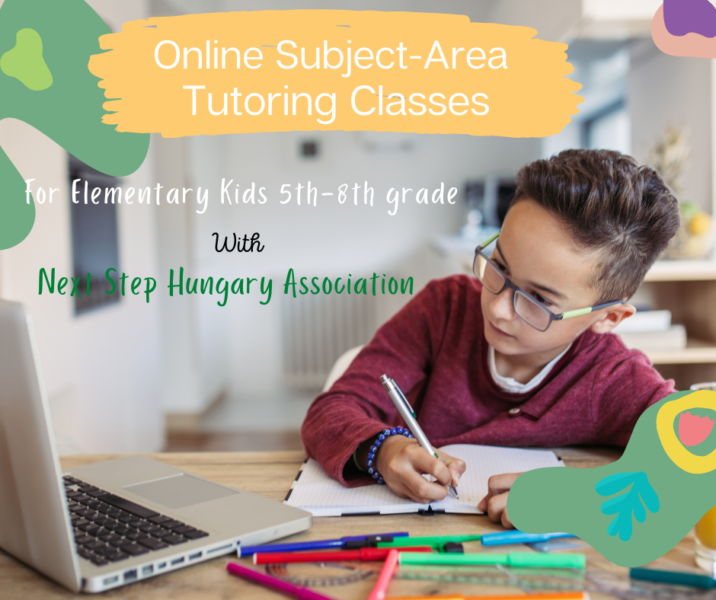 Online Subject-Area Tutoring Classes for Kids
Next Step Hungary Association is launching a new initiative to support children in need of help with tutoring in specific subject areas (for example: mathematics, physics, biology, chemistry, and Hungarian grammar) starting in November 2022 and ending in May 2023.
About this initiative:
We understand that children (especially higher elementary 5th – 8th grade) in our community are struggling in specific subject areas at school and are in need of specialized tutors to give extra lessons in these areas. Under this initiative, Next Step would like to support children who need extra lessons by hiring specialized tutors/teachers on an hourly basis to give lessons and help your children practice in subjects they might be struggling with. This would mostly be online.
How to apply:
If you need help with your child or children's education (in subjects they learn at school), please complete this application form: https://forms.gle/22e8TfttjaVxvq1U7.
We will look through your answers and contact you shortly with further details.
We look forward to receiving your applications.